On the 23rd of November, TERRE DES FEMMES will open its film festival "Women`s Worlds" with the delightful and sarcastic comedy about the folly of beauty and the morbid conditioning of small girls for the role of sexy beauty queens in the USA - "Little Miss Sunshine"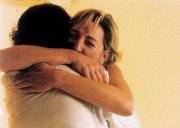 Various films this year about sexual identities - intersexuality, transssexuality and homosexuality - provoke empathy and cause reflection on an insufficiently discussed yet important subject, with the films "Both", "Beautiful Boxer", "Altra Metá", "Unveiled" and "Sevigne". Nong Toom will be present for conversations with the audience after the screenings of "Beautiful Boxer".
In another special subject category - Women and War - committed Bosnian director Jasmila Zbanic in "Grbaviza" shows the conflict of a woman who survived a sexual violation during the war in Bosnia. It earned the Golden Bear at Berlinale Film Festival. The documentary "Artist of Resistance", on the other hand, demonstrates through the example of an artist in El Salvador, how women not only openly reveal human rights violations, but also try to contribute to the process of healing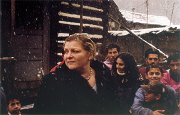 Healing forces are as well put into motion by well-known Czech Roma/Gypsy-Singer and human rights activist Ida Kelarova. We will screen a film about her life "Gilaven - Sing!" and she will give - as part of our special activities - a workshop and a concert on the 25th of November, international day of "NO to violence against women"
We will be screening works from three continents about domestic violence, also the subject of our new TERRE DES FEMMES - campaign, which starts on the 25th of November. Among them there is the film "Sisters in Law" from the well-known documentary film-maker Kim Longinotto, about two daring female judges in Cameroon, and the film "Paulina", a surrealistic docufiction from Mexiko.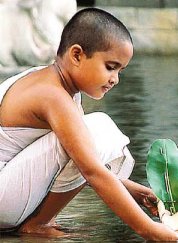 Violence against women and the situation of female migrants or industry workers are the subjects of other moving documentary and feature films. Among them are "Princesas" from the acknowledged Spanish director Fernando León de Aranoa, "Water" from Indian film-maker Deepa Mehta (Fire) and "North Country" from Australian director Niki Caro (Whale Rider)
At this year's film festival we will also offer our new publication in German and English, "Human Rights of Women in the Mirror of Film - Focus on Afghanistan". The book documents conversations with film-makers and Human Rights activists, guests at our past film festivals, such as Mohsen Makhmalbaf, Jeanine Meerapfel, Marziyeh Meshkini, Nawfel Saheb-Ettaba, Elke Jonigkeit and Dr. Sima Samar, among others.
The festival events will take place in Tuebingen/Rottenburg in cooperation with the Women's Representative of Tuebingen and the German-American Institute Tuebingen DAI. The films will be shown in the cinemas "Museum" and "Arsenal" in Tuebingen and "Waldhorn" in Rottenburg.
We hope that our 6th film festival will provide our audiences with enjoyment, reflection and suspense.