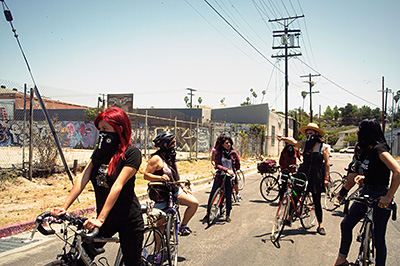 A new journey into the Women's Worlds begins…
The "Ovarian Psychos" are young, loud, and tattooed. With their black bandanas tied over their mouths, they cycle through the dangerous streets of LA's Eastside. They are a community of women of color, who have taken up the fight against racism and violence against women.
The young Congolese woman, Jane, lives in the "City of Joy", an establishment for women who were victims of war crimes. The vibrant and cheerful place gives the traumatized women strength, so they can return to their villages as brave and confident survivors.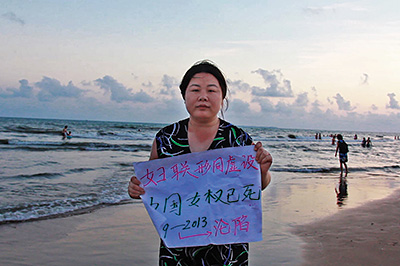 Key Themes
The themes of "resistance against religious fundamentalism", sexualized violence as a weapon of war", and "mother-daughter dialogue" are just some of the topics that will be illuminated from diverse perspectives in the more than 30 international feature and documentary films at the festival.
This year, the focus is on strong women in resistance against religious fundamentalism, like the Saudi Arabian poet Hissa Hilal – who, on the popular casting show "Million's Poet", speaks out in evocative language against the terror of the clerics in her homeland, and who prevails, round after round against her male opponents ("The Poetess"). Also, Maria, the "Girl Unbound" will not be cowed: