The FILMFEST FRAUENWELTEN 2019 will take place from November 20. - 27.!
More information will be available in time.
---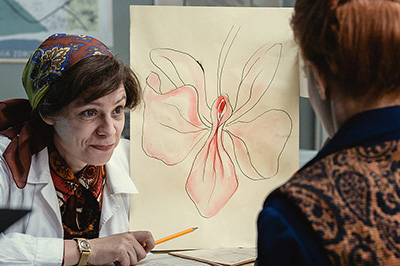 A new journey into Women's Worlds begins...
The Afghan police chief Soraya saves a girl from a stoning. As a result she draws the ire of the local warlord, as well as her own husband. A Letter to the President is about life and death: as Soraya faces execution, only a letter to the president can save her.
In the Japanese movie Close-Knit, 11-year-old Tomo is suspicious when she meets the new partner of her uncle, trans woman Rinko.
Key themes
The 2018 programme of the Film Festival Women's Worlds is, amongst many other things, shining a light on the topics "Female Genital Mutilation", physical self-determination and "Rights of girls all over the world" from many perspectives.
Fight against Female Genital Mutilation (FGM)
Worldwide several hundred million of women are affected by FGM. The effects on physical and mental health are severe. "The Cut: Exploring FGM" pursues the issue of why the practice is still so prevalent.